I used to be a statewide provider of FLAT FEE MLS services. In fact - I was one of the first to utilize that business model anywhere in the state! My FLAT FEE MLS model was so new, I actually had a local MLS Realtor Association attempt to obstruct my efforts to deploy it. One call from the United States Department of Justice corrected that issue quickly and efficiently though. (Funny story. Ask me about it)
My old model worked like this...
I sold 100's of homes providing a FLAT FEE MLS service, saving home sellers $1000's of dollars of their equity in the process.
Because I found a BETTER WAY!
And, to be honest, I'm probably the only Realtor in America who will say this, but I owe thanks to ZILLOW for providing me with the opportunity to offer this BETTER SOLUTION to you!
After all, everyone knows, as the #1 real estate portal in the world, ZILLOWIS the marketplace for today's buyers. And, according to the National Association of Realtors in their 2019 Home Buyers and Sellers Generational Trends Report, 44% of ALL BUYERS start their search for properties online versus only 17% who make contact with a Real Estate Agent first!
Here's the point...
ZILLOW has taken the power away from the Buyers Agent and transferred it directly to the BUYERS. Let me restate that - If ONLY 17% of buyers make contact with a Real Estate Agent BEFORE starting their search for a home, how much VALUE are those Buyers Agents really adding?
Here's the scenario...

A Buyer finds a home on ZILLOW. They call a Real Estate Agent to set up a viewing appointment. The Buyer's Agent utilizes a MLS tech tool to schedule and confirm the appointment. The Buyers' Agent opens the house for the Buyer and, if things go right, the Buyers' Agent drafts an Offer To Purchase and negotiates on behalf of the Buyer. After the offer is accepted, the Buyers' Agent coordinates any home inspections that the Buyer thinks prudent (another opportunity for the Buyers' Agent to exercise their negotiating skills), and works with the Buyers' Lender and the Title Company.
The Buyer's Agent does nothing throughout the transaction to assist the Seller. In fact, a Buyers Agent represents the BUYER; does not work for the Seller at all; and, usually ends up working AGAINST the Seller's best interest in an effort to do their best for the Buyer (their real client).
Where is the logic in paying someone to work against you???
Here's the issues...
I'll be the first to admit, FLAT FEE MLS works! But, can it be said that this model is offering the BEST service that a Realtor can provide? Or, despite what FLAT FEE MLS providers claim, is the FLAT FEE MLS provider truly providing the Seller FULL SERVICE or are they simply meeting the minimum standard of care prescribed by the Kentucky Real Estate Commission?

Here's a few other things to consider...

1) By accepting a reduced FLAT FEE for listing your home on the MLS, the Listing Agent lacks the budget to effectively market your property. You may end up selling your property for less money than you might have gotten with top notch marketing systems and tools at your disposal. It might take longer to sell also.

2) Many times the BUYER finds your home on ZILLOW themselves. They then contact an Agent to show them your home
3) If a Buyers Agent doesn't even find the Buyer, what VALUE (especially to YOU) do they bring to the table?

Here's my Proposal...
What would you say if I told you that I'm able to provide you with a similar cost structure as the other FLAT FEE MLS providers (ie: a small, flat fee PLUS commission at Closing equal to 3% of the gross sales price of your home)?

While it would cost the same for you to hire me, using my new system, I can also provide you with a LONG LIST of marketing and support services, including:

Your Home Listed on the local Realtors' Multiple Listing Service


Professional Photography


National exposure of your home (Zillow, Trulia, Realtor.com, etc)


Electronic Lockbox (to control and report on who access the interior of your home

Home Warranty options

Access to an automated system enabling Seller control of the showing appointments

E-signatures and electronic document processing of all files (Do business with me from anywhere in the world with an Internet connection)

Purchase Contract Negotiations


Closing Coordination and Attendance by Listing Agent


Comparative Market Analysis (to help you determine a fair asking price)


Drone Photography

3-D Virtual Tour of your home (provides an immersive experience much like walking thru the home)

Customer Relationship Management platform which includes agent & public websites, our pay-per-click advertising


Sponsored Advertising on Social Media (Facebook, Twitter, Instagram, etc)

Direct Mail Marketing

Multiple Open Houses

Professional Yard Signs (none of those corrugated plastic signs that blow away easily)


and MORE!!!
So... Virtually the same cost structure as any other FLAT FEE MLS provider with a TON more services and support, including over 15 years of experience negotiating, problem solving, and delivering results!!
By The Way. Another BIG differentiator... NO UPFRONT FEES!!! That's right. If I can't sell your home you don't owe me a PENNY!!

Be one of the first 10 people to respond to this info and you'll receive an ADDITIONAL BONUS
TEXT
flatfee
to 859-780-5527 to secure your spot!!

or
Call us @ 859.620.7653
At Regional Realty, we are pledged to the letter and spirit of U.S. policy for the achievement of equal housing opportunity throughout the Nation. We encourage and support an affirmative advertising and marketing program in which there are no barriers to obtaining housing because of race, color, religion, sex, handicap, familial status, or national origin.
Featured properties may not be listed by the office/agent presenting this brochure. Information has not been verified, is not guaranteed and is subject to change. The data relating to real estate for sale/rent on this report comes in part from the Internet Data Exchange program of Northern Kentucky Multiple Listing Service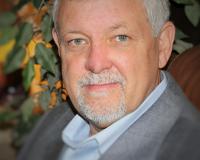 Terry is the Principal Broker at Regional Realty. He is a motivated Realtor specializing with investors and new home buyers located in the following areas; Alexandria, Ft. Thomas, Ft. Mitchell, Indepe....